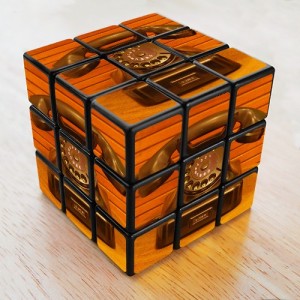 I chose to use Dumpr for my Rip.Mix.Feed. because I thought it seemed the most likely tool that I would use in my personal life, or for an activity in class.  I quite enjoyed it, as with most new technology that I try, however, I feel now that I would most likely be more motivated to use this for my own personal use than in my teaching practice.
The reason I chose this image, is because first of all, I like a simple, clean look to art.  Also, between my research project and my major project, I have been so immersed in the telephone for the last month and a half, that it seemed fitting.  The intricacies of the telephone are so amazing, and when you learn about the growth of the phone, to mobile phones, to having mini computers in our hands, it is such a lot to take in.  On top of that, to see how all these different ideas have changed society (more than you just think about at any given time) and education is amazing.  So I chose this effect for this photo because it shows how all these pieces fit together, and it seems so simple, but can be really challenging to wrap your mind around it when you see every little piece.
I think that one of the drawbacks to using this in the classroom is the cost associated with it, and the potential for students to use it for a different task than the one I've assigned.  I feel that it may be worthwhile in the technology course I teach, but not in any other.