Our blog has always been rooted in academic research and in the training that regular bloggers have received.
We are all delighted that two of our regular crew (more or less active, at this point), have recently graduated to become Dr. Miliate and Dr. Mendee. Congratulations!
Our group is thus composed of 5 PhDs (2x Princeton, Hokkaido Univ, Indiana Univ, Univ of British Columbia) and an MASc (UBC). If that isn't enough reason for you, Bulgan, to press on with your studies!
Dr. Mendee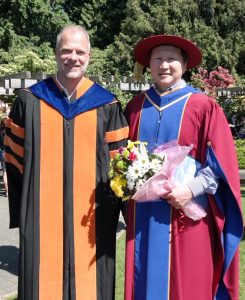 Mendee was there for the invention of this blog (with Byambajav and Julian) and has stayed with it all along.
Now, he has completed his PhD in Political Science focusing on democratization in Mongolia and the Kyrgyz Republic, examining the interplay of geopolitical interests around "small" countries of Asia and continuity in political parties.
As of September 2019, Dr. Mendee will take up an appointment as Post-graduate Research Fellow at the Asia Pacific Foundation of Canada. With Julian and Byambajav, he continues to serve as a director of the Mongolian Institute for Innovative Policies.
Dr. Miliate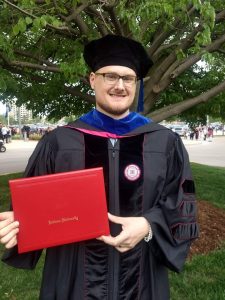 Brandon was quite focused on Mongolia for some of his undergraduate work as well as his Master of Arts Asia Pacific Policy Studies at the Univ of British Columbia. Since then, he has shifted his focus Southeast-ward and completed his dissertation in Political Science at Indiana Univ. The write-up of his defense provides a nice summary of the highlights of his dissertation.
Later this year, Brandon will take up his post as South and Southeast Asian Studies Librarian at Yale University.